AERTEC is an international engineering and technology company that specialises in the aeronautical industry, airports and the defence sector and that participates in the leading global aeronautical programmes (A350XWB, A400M, A320, Eurofighter or A330MRTT), and has rolled out its solutions in more than 140 international airports, in 40 countries. Likewise, it develops unmanned aerial systems with its proprietary technology.
The company is currently a preferred supplier (Tier-1) of the Airbus Group for manufacturing engineering and programme management services for its civil and military aircraft, as well as providing its know-how and experience in industrialisation activities, manufacturing support, installation and design and production support, in addition to test systems engineering.
AERTEC has offices in Spain, France, the United Kingdom, Portugal and Colombia, and a team of over 650 professionals who are experts in the aeronautical industry.
---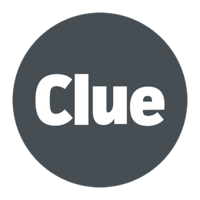 Clue Technologies is a technology start-up based in Malaga, which is dedicated to research and development on integrated electronic systems for the aerospace industry.
The purpose of the innovative avionics systems developed by Clue Technologies is to improve aircraft safety, make them more efficient and, as a result, more respectful of the environment and user.
The company has worked on many different technology-based projects with the Airbus group. As a result of this collaboration, a flight computer designed by Clue Technologies was selected for 16 Airbus C295 aircraft in an order placed by the government of Canada for its Fixed-Wing Search and Rescue Aircraft Replacement Project (FWSAR). This is the biggest contract of the aerospace giant in Spain for the next three years.
Clue Technologies is one of the few national and European companies dedicated to the research and development of avionics computers.
---